Popular American rapper and member of the hip hop trio 'Migos' Kirshnik Ball generally known as Takeoff ,28 has been shot dead in Houston early Tuesday morning.
Reports has it that Takeoff and Quavo were playing dice at the bowling alley when an altercation broke out and someone started shooting when the bullet unfortunately hit Takeoff and was pronounced dead in the scene
The Houston police confirmed the incident but did not give the identity of the deceased."Downtown officers are on a shooting at 1200 Polk. One victim was found deceased upon arrival.Two other victims taken in private vehicles to hospitals.Media partners, we are not releasing an identity of the deceased victim until his family is notified & ID verified by Harris County Institute of Forensic Sciences.Any updates on the incident will be posted here."the police said.
But a media report known as TMZ confirmed that Takeoff was the deceased in the incident. The group 'Migos' involves Takeoff being the youngest of the group,Quavo and Offset. Quavo was his uncle, and Offset his cousin.
In a related case,Popular Nigerian Musician David Adeleke generally known as'Davido' or 30BG lost his son, Ifeanyi Adeleke on Monday.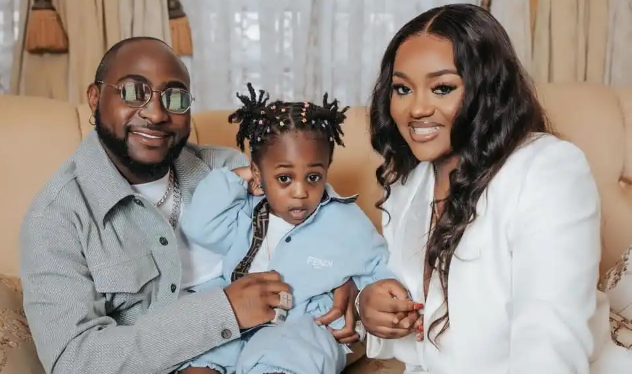 Ifeanyi reportedly drowned in a swimming pool at his father's residence in the Banana Island area of Lagos State.The three-year-old victim, after being pulled out of the swimming pool, was reportedly rushed to a hospital in the Lekki area of the state, where he was confirmed dead by one of the doctors on duty.
The State Police Public Relations Officer, Benjamin Hundeyin, confirmed the development. However,eight domestic workers were brought in for questioning in connection with the death of Davido's son, Ifeanyi Adeleke in order to assist the command in ascertaining the circumstances surrounding the death of the three-year-old boy.
"His death is confirmed. Davido's domestic workers have been brought in for questioning and anybody found not culpable will be allowed to go immediately.About eight of them were brought in to narrate their version of what happened to assist us in getting what really happened."At the end of their narrations, whoever that is found not guilty of negligence or not culpable in anyway will be allowed to go."Anybody found culpable will stay back to assist us in further investigation. The domestic workers are about eight that were brought in." Hundeyin stated.