Raging Fire Outbreak in Oando Tank Farm, Apapa, Lagos. Cause of fire is still unknown.
An eye witness who spoke to priscimedia said the fire started around 12pm, although the National Emergency Management Agency (NEMA) was seen approaching the scene of the outbreak around 1:54pm.
Priscimedia put a call through to someone working there, "I am fine and outside the building. I can't say if there's any casualty yet." He said.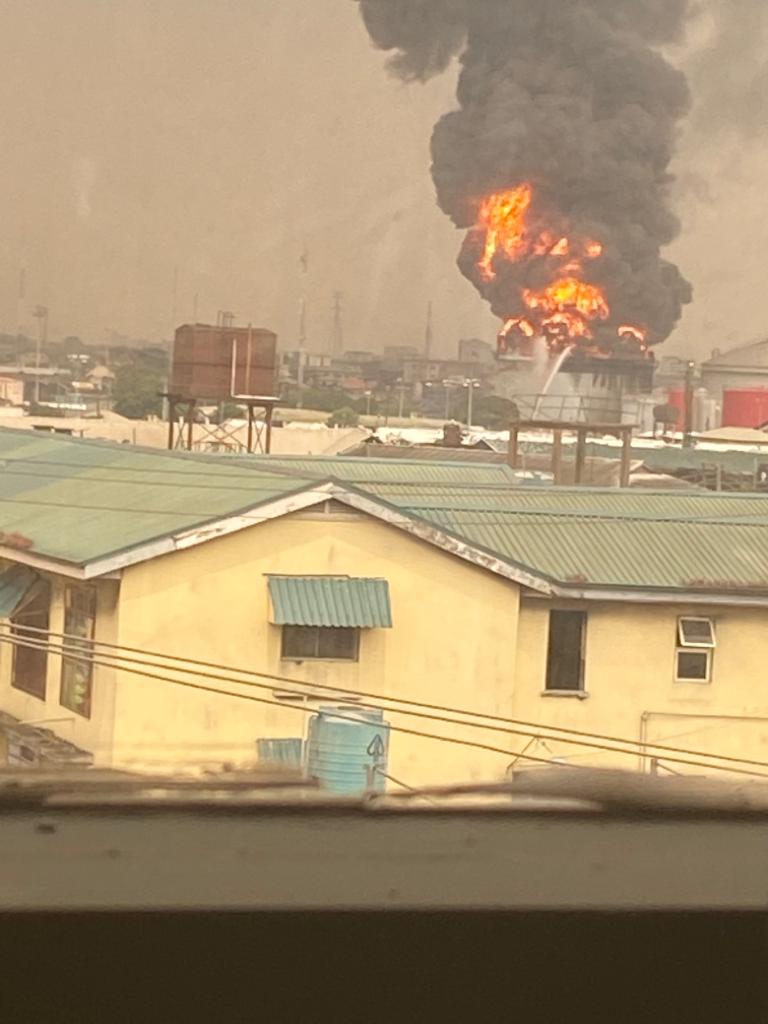 We are yet to ascertain the cause of fire as we do not know if there are casualties at the time of publishing.
Priscimedia will keep you updated.