Joe Biden becomes 46th President of the United States of America as he beats Donald Trump.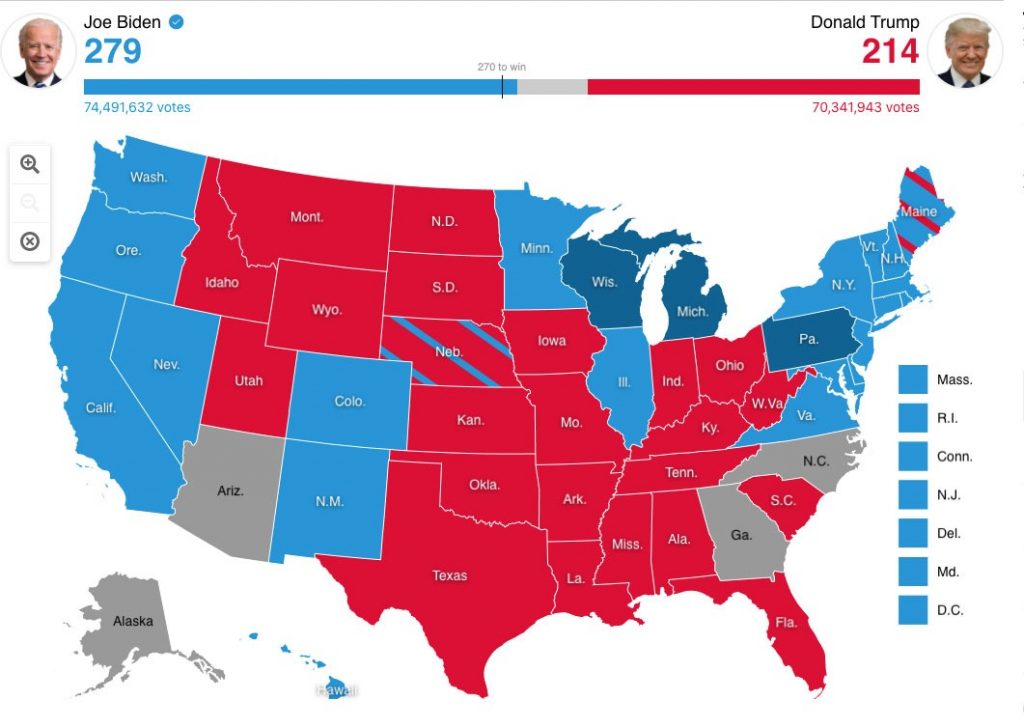 77 year old Joe Biden was projected Commander in Chief of the United States of America after winning the 20 electoral college vote of Pennsylvania. He also won Arizona, California, Connecticut, Delaware, District of Columbia, Hawaii, Illinois, Massachusetts, Maryland, Michigan, Minnesota, New Jersey, New Mexico, New York, Oregon, Rhode Island, Vermont, Georgia, Virginia, Washington, Nevada, and Wisconsin against his opponent Donald Trump who won Electoral College votes in Arkansas, Florida, Idaho, Alabama, Iowa,
Kansas, Indiana, Louisiana, Mississippi, Missouri, Wyoming,Nebraska, North Dakota, West Virginia, Ohio, Oklahoma, South Carolina, South Dakota, and Kentucky.
Joe Biden is the President elect of the United States of America.