It is no longer news that some Nollywood actresses are dissatisfied with the just concluded Eko Star Film & TV Awards.
Ruth Kadiri was the first to express her displeasure through her Instagram page. According to Ruth, "I am a film maker. I am a woman, I am a hardworking woman. I have faced the struggles every woman/filmmaker has faced."
"Did my name at any point pop up? Yes, but because I do not belong to a click. Yet again I have been over looked." She wrote.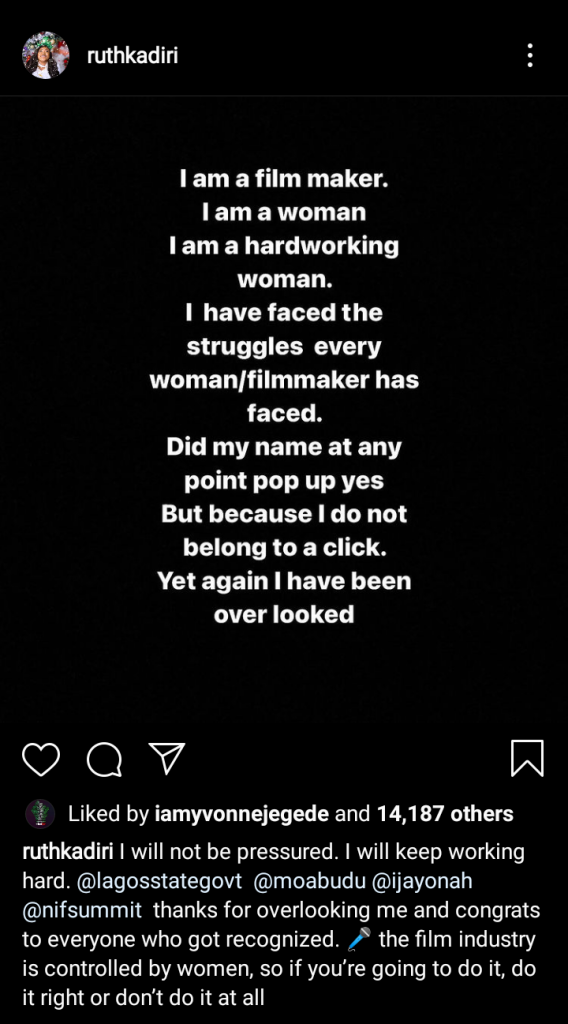 Most actresses wrote to console her under the comment section.
Another Actress/Singer Angela Okorie was seen at the comment section expressing her grief.
Angela Okorie came after some Nollywood actresses saying, Award in Nigeria is Rubbish. According to her, we are seeing those that are working hard, not all this Industry Prostitutes, as in Ashawoooos." She wrote in pigin.
Here's Angela Okorie's original write-up in pigin, "AWARD FOR NIJA NA LUBBISH, WE DEY SEE WHO DWY WORK NO BE ALL THOSE INDUSTRY PROSTITUTES, AS IN ACHAWOOS😂😂😂😂." Angela wrote.