Nollywood actress Halima Abubakar is obviously not in a good mood as she has threatened to expose some of her colleagues in the industry.
Bobrisky is obviously in Halima's blacklist. The actress uploaded chats she had with the crossdresser in 2019.
According to Halima, "Bobrisky you left a scar in my heart, I hope you're happy now hurt me. I didn't even tell Tonto, to show you I had nothing against you. This was 2019 when I was in the hospital, my BP (Blood pressure) was Super high.
Let me pour out my heart, you hurt me. This is just few of your messages. Everything you said about your own friends are evil, I kept it.
I told you if you people kill me, you will rest. I was depressed, I was violated, I was maltreated over what?" She wrote on her caption.
Below is the chat between Halima and Bobrisky in 2019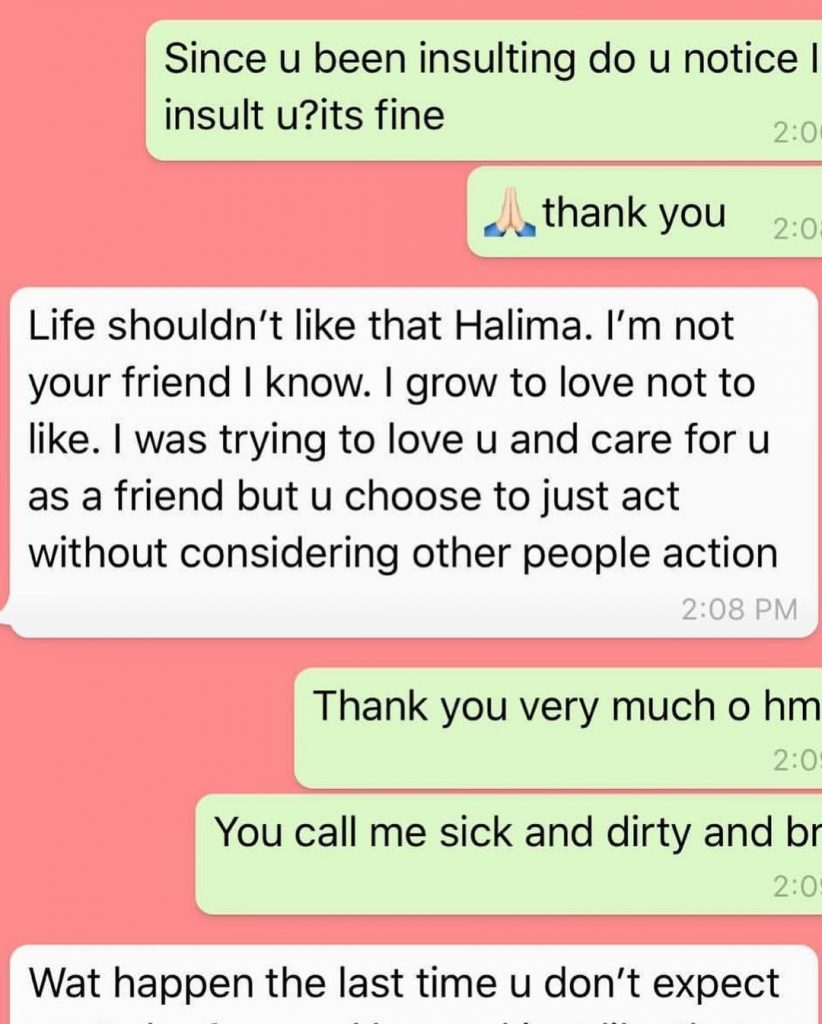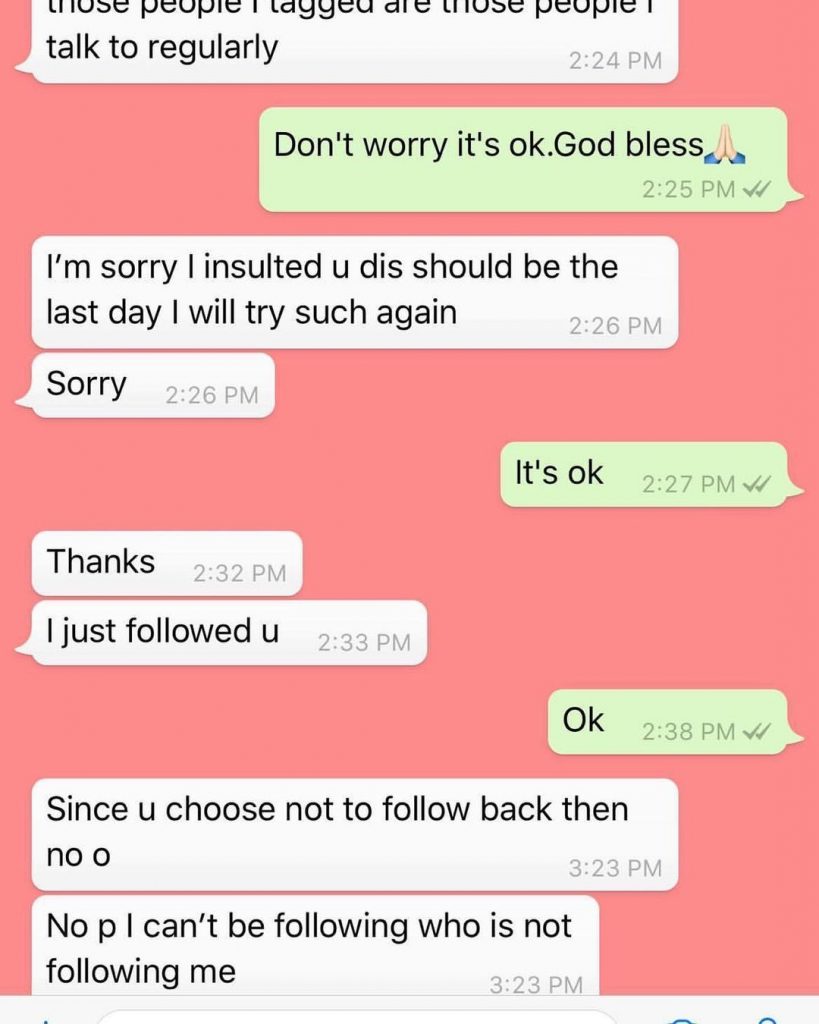 Apparently, the crossdresser couldn't control his anger after Halima blocked him on Instagram. Bob had called Halima dirty and broke. He also said she was full of hate and jealousy.
Halima Abubakar has promised to start calling out those that hurt her in Nollywood one after the other. "Everybody must collect!! Stop telling people how to heal!! No one is above blocking or unfollow!! Am still taking medications for evil done to me!! Asaba to Lagos, you all must collect😘." She wrote.