A video circulating the internet of a police officer who shot at a man driving with his wife and kids.
According to the tweet, the police officer shot at them for refusing to give him some tip.
According to the tweet "Dear Distinguish @segalink please kindly see the video attached, a police officer as seen in the video shot a car, broke the glass of a car because they refuse to offer bride, despite seeing that it was a family man, with the wife and kids."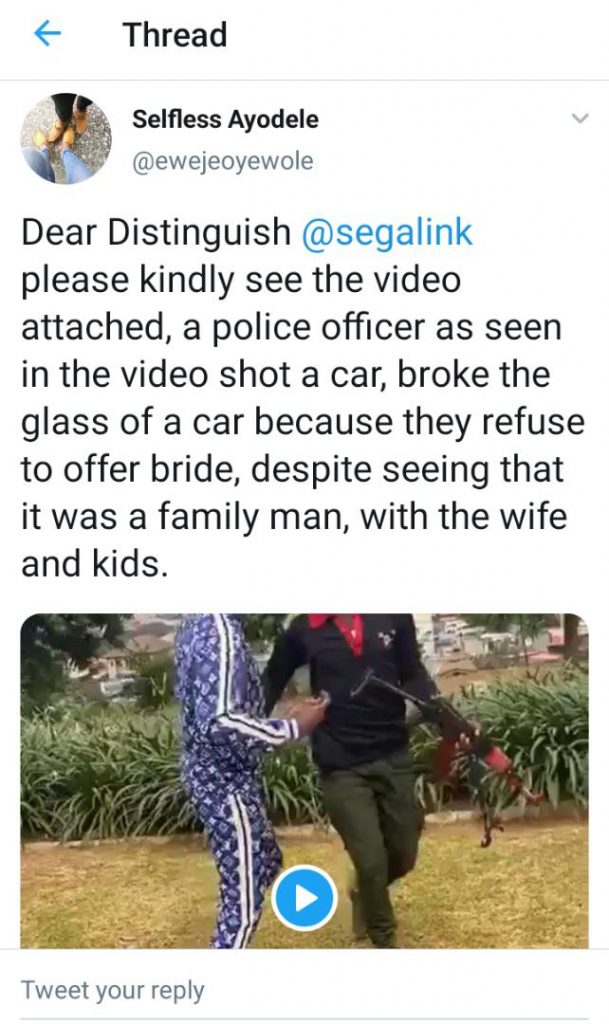 However, it was reported that the wife fainted after the sound of the gunshot blasted the back windscreen.