Perfection Real Estate Group introduces High Networth Individuals Project as they are prepared to takeover the Real Estate sector. They have proven to be among the top leading players in the real estate sector after displaying their credibility by allocating lands to their customers, taking care of their clients by treating them to an all expense paid international tour, giving their customers special treat in a five-star luxury hotel, a hundred thousand naira shopping voucher, and many more….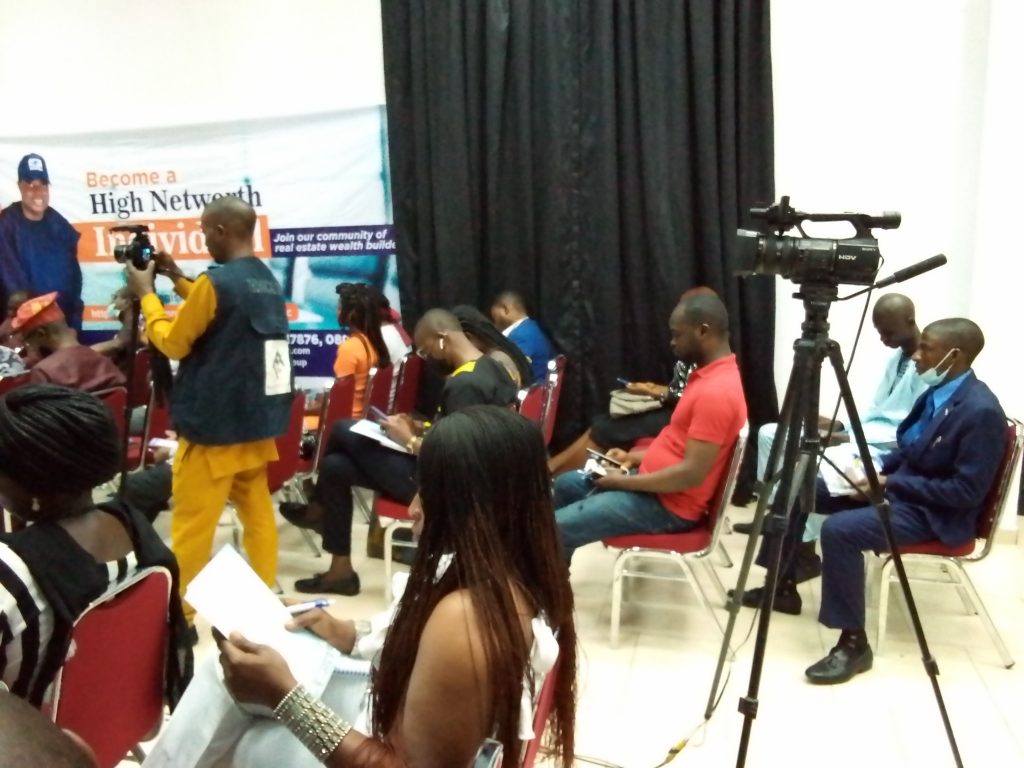 PREG has taken the bull of business by the horn with the introduction of High Networth Individual Project.
This was disclosed at the just concluded conference organized by PREG at the Lagos Resource Centre, Anifowose street, Victoria Island Lagos, on Monday, the 6th of February 2022, which turned out to be a huge success.
According to the press statement signed by the group's Relations Manager, Israel Olutomi and distributed to journalists at the event, the main aim of Perfection Real Estate Group is to publicize the opportunity to all species, especially those seeking to become High networth individuals in 2022.
According to the statement, "Perfection Real Estate Group is empowering people of all classes to achieve High Networth through practical Real Estate education and by applying result-driven approach to increase the income levels of every citizen and inhabitant of our country, Nigeria. This press conference is an attempt to publicize the opportunity to all people, especially those seeking to become High Networth individuals in record time as from 2022. It will be attended by masters of the Real Estate profession, committed to expanding the Real Estate industry wealth index through innovative approach to real estate investments.
"We're in an interesting market now, is there a reason you must be left out? The fact is that it doesn't matter who you're, what profession or occupation you're in or what your present income level is. You can own a home and earn big. You're smarter than most of us who make money from Real Estate, but we have the formula to invest and grow your money in multiple ways. Now, we're building up High Networth individuals."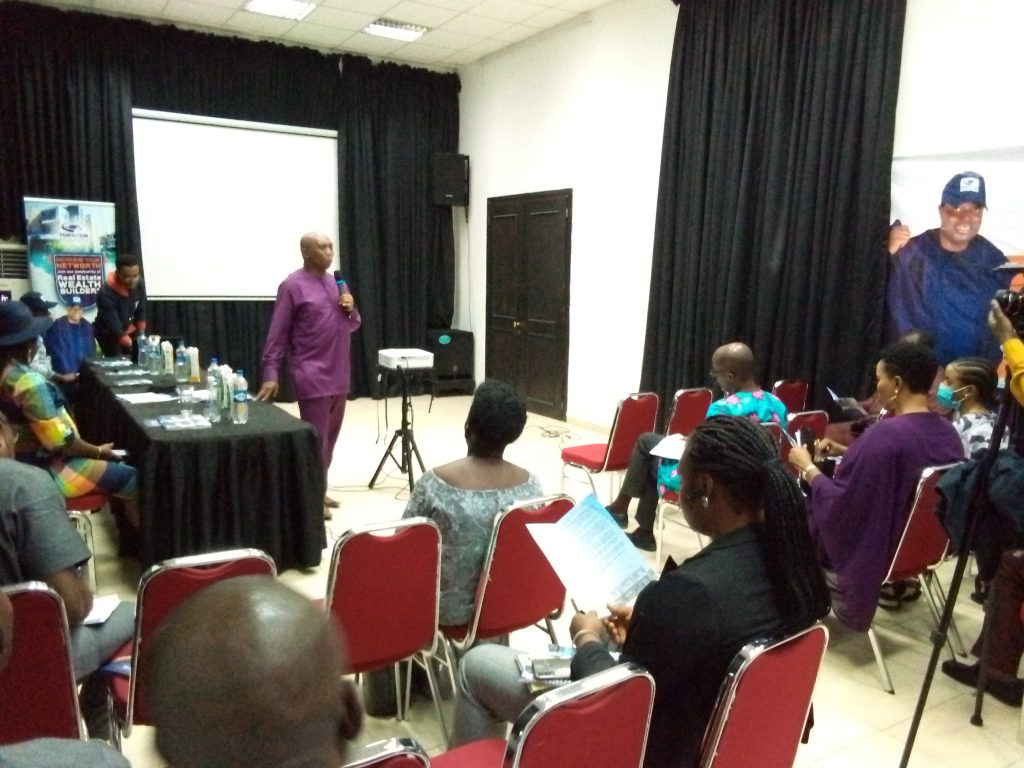 The first speaker at the conference, Mr Joseph Ayeni of Cerebral Thrust, he urged the attendees and participants at the conference to develop a positive mindset inorder to join the league of High Networth Individuals world over as the only way a man shift from his present status to a higher one is to have constructive mindset which is the basic thing required to become a high networth individual irrespective of one's economic or financial status.
The President of Perfection Real Estate's Group, Niyi Adeleye spoke extensively on how to achieve High Networth regardless of your financial status. He said further that PERFECTION ESTATE that is already established in Ibeju Lekki and some other parts of Nigeria is the platform for the growing and multiplication of wealth for everyone seeking to achieve high networth through real estate. This will enable the group accomplish its mission with their various Estates in strategic places which will enable everybody irrespective of their economic or financial or income level participate in the wealth creation scheme of the company.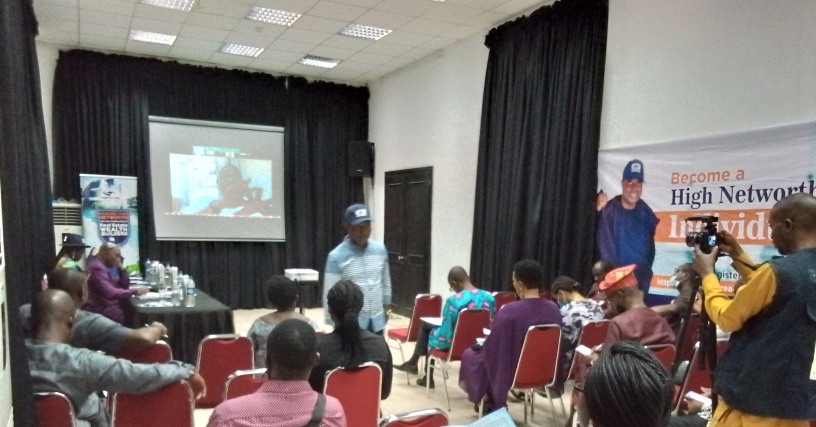 "Perfection Real Estate Group represents a clinic for the people who want to make it real big in Real Estate.
"And our mission is to empower people and create wealth for easy access to ordinary Nigerian. So, we have a platform where everybody can join by membership. The soul purpose is wealth creation. We have three categories of membership which attract different registration fees.
They are, 1: Basic membership-N5,000
2. Intermediate membership-N10, 000
3. Full membership- N25, 000."
Mr Niyi Adeleye also added, "To become a high networth individual in record time, one has to make a lot of money, invest lots of money, grow and multiply the money.
"Our vision is "to empower people through real estate" and by this we mean economic and knowledge empowerment through real estate wealth.
"And under our Empowerment Platform, our objective is to raise a community of one million High Networth individuals who would have attained financial freedom through real estate wealth by December 31, 2030. The question is are you joining us?"
Speaking at the conference is the third Guest speaker, Mrs Mercy Ezenwa, a renowned entrepreneur and capital investment expert, who gave an informative submission on the opportunities awaiting those set to be a part of the success train.
According to Mercy, adoption of block chain technology is paramount in the creation of wealth in the real estate as the technology can not be hacked or manipulated. She therefore enjoined all the participants to be a part of the era in the sector as introduced by Perfection Real Estate Group as the concept is a great opportunity to become millionaires while your investment still grows as properties don't stand still, it keeps appreciating year-in, year-out.