… Evacuates carcasses of Ikotun-Egbe multiple accident
Consequent upon the arrival of the Cobra Squad at Onipanu to Obanikoro, inward Maryland, it was discovered that a commercial bus ran into a truck from behind while on top speed at the wee hours of yesterday, Sunday, 15th August, 2021 .
Unfortunately four passengers (two adult female, the driver and a three year old baby girl) in the bus lost their lives to the incident while three adult female sustained injuries and were administered pre-medical treatment by the Agency's Paramedics and LASAMBUS Officials.
The Agency's Response team alongside LASAMBUS, Nigeria Police and SEHMU were responders at the incident scene.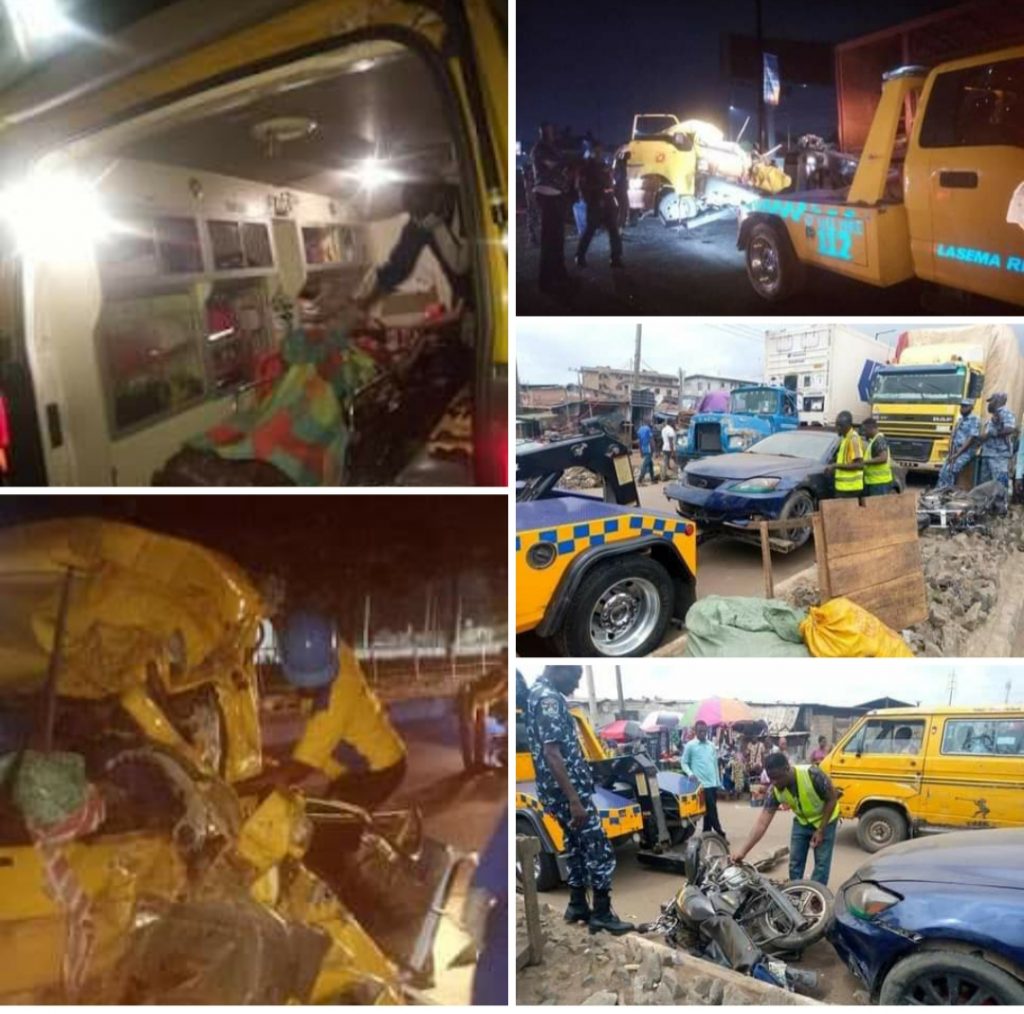 The trapped driver was extricated with the light rescue equipment and bagged. All the four mortalities were thereafter handed over to SEHMU for onward transit to the morgue while one of the injured casualties was moved to trauma centre with the Ambulance.
The other casualties were moved to the hospital while the accidented commercial bus was recovered off the road with the aid of the Agency's light tow truck and the truck was towed with the LASTMA tow truck and handed over to Police Officers from Pedro Division.
In an afternoon operation, the Dolphin Squad at Igando was activated to recover the carcasses of a road accident which occurred at Egbe, Ikotun inward Synagogue Church of all Nations.
The Team alongside the Police Force, Ikotun Division evacuated the Daf Truck with registration number XA 203 GRM, an unidentified blue Lexus car and a TVS Motor Bike which left two occupants of the Lexus car dead.
Information gathered from Police Officers, Ikotun division revealed the fully loaded Daf truck had a break failure and rammned into the Lexus car and Motor Bike.
The Agency's light tow truck evacuated the bike and Lexus car while the Agency's Super-Metro evacuated the truck and handed over to the Police Officers from Ikotun Division to avert a secondary incident and also to ease traffic gridlock along the axis