There are speculations that the wife of the President of Nigeria Mrs Aisha Buhari may be pregnant due to her long absence from Aso Rock.
Inquisitive paparazzis captured pictures of Aisha's protruding tummy when she accompanied her husband, President Muhammadu Buhari to Istabul Turkey last week.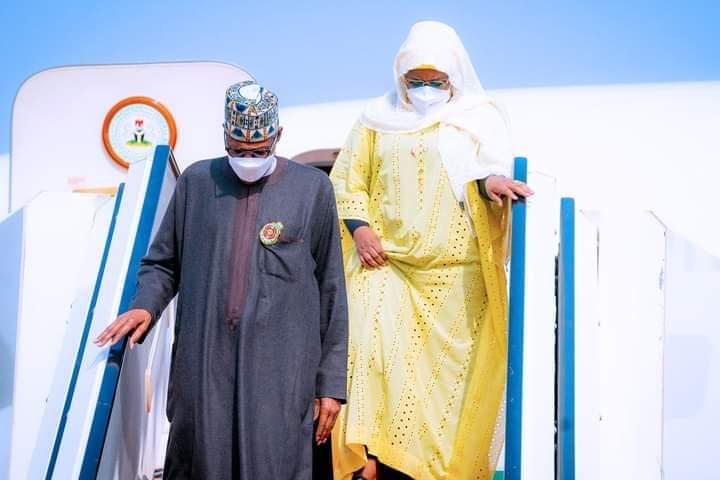 The first lady is likely to resume office with a baby girl or boy before retiring to Daura In 2023.