Popular gospel artist Osinachi Nwachukwu is dead. Contrary to the news spreading round that she died of cancer, her twin sister said she died of domestic violence, saying the late singer had been facing domestic violence for a long time. Another source said the husband maltreated her and was in total control of her finances.
Her church members have testified to have witnessed Osinachi being abused in their presence. The late singer had confided in some close friends, disclosing to some that she would've left the marriage but was scared of what the church and people would say.
Below are some chats from those close to the late singer.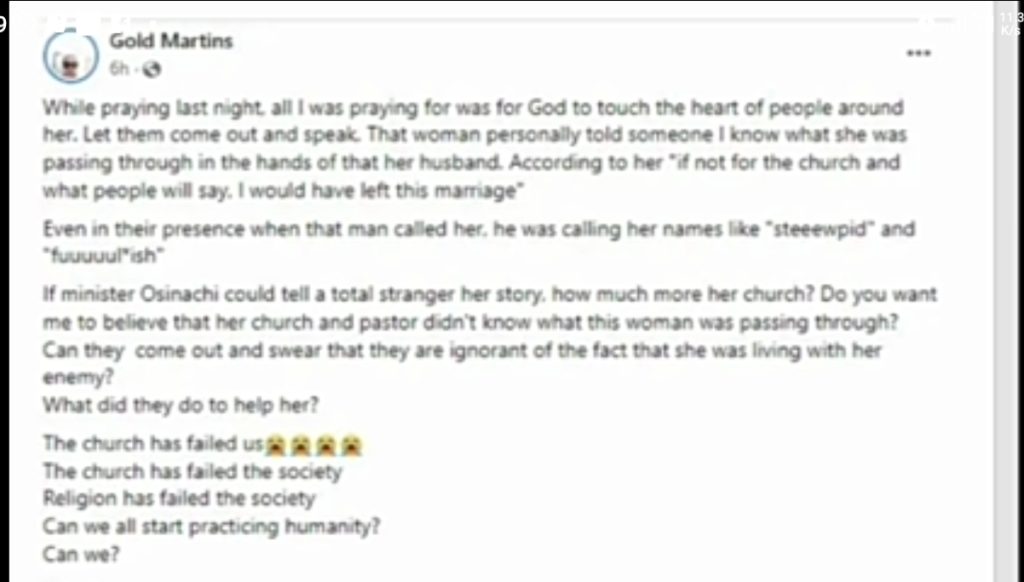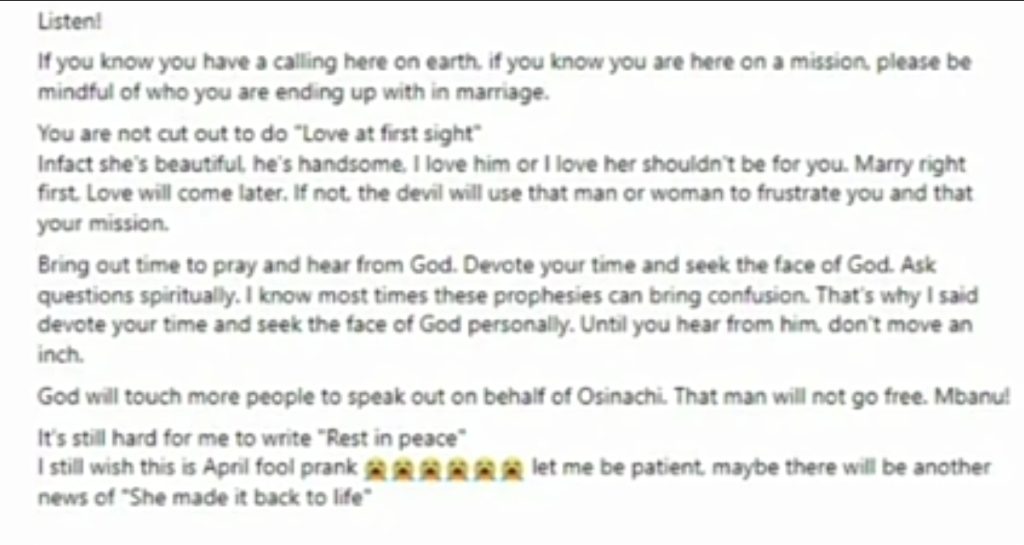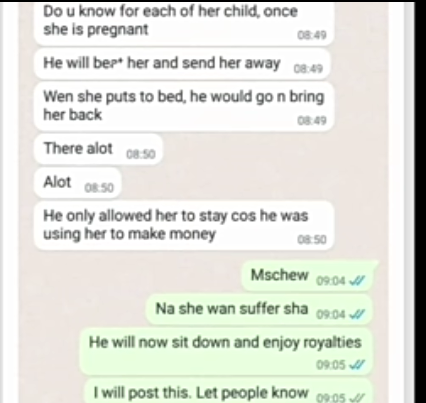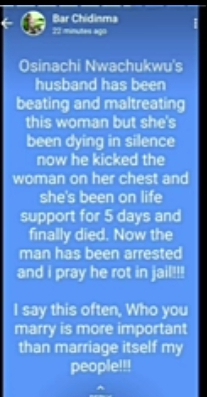 It is confirmed that the husband to the late singer Peter Nwachukwu has been arrested.
A source disclosed that Peter Nwachukwu had abused his wife physically and kicked her on the chest, which landed her at the hospital five days ago, but unfortunately she died yesterday the 8th of April 2022. She was aged 42, and had left behind four children and a husband.
May her soul rest in peace.