One of the promoters of the #ENDSARS campaign Peter Eromosele Adene regains his freedom.
Eromosele who had spent 12days in Police custody regains his freedom on Thursday after being arraigned at the yaba court on Tuesday the 17th of November.
The 27-year-old Adene who was arrested on the 7th of November by the Nigerian police in Ikeja for playing a key role at the peaceful ENDSARS protest, was granted bail in court of N1m and two sureties that must be owners of companies.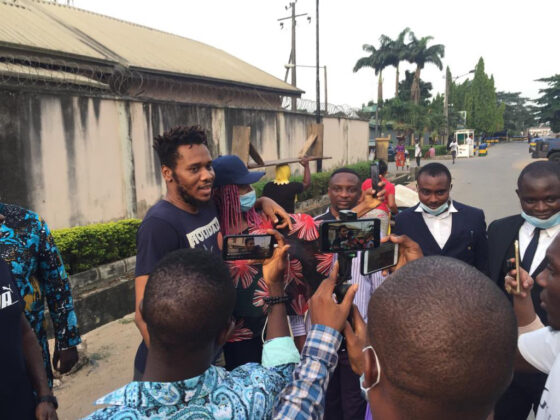 Eromosele was accused of provoking a breach of public peace, criminal incitement, cyberstalking, and conduct likely to cause the breach of public peace.
However, He was not formally charged as the Nigerian law states that anyone remanded into custody for longer than 24 hours shall be charged with a crime, but Eromosele stayed 10 days in custody without charge.
The court hearing on Tuesday morning was to determine weather the authorities could keep him (Peter Eromosele Adene) remanded in custody while investigations are still ongoing.