The Africa Caribbean Heritage Alliance popularly known as ACHA in conjunction with VOICE NIGERIA, officially launched "THE NOW US AWARD PROJECT" on the 28th of October 2021 via Zoom.
Africa Caribbean Heritage Alliance is an International NGO founded by a Nigerian based in Canada, Professor Okama Ekpe Brook.
Here is what you don't know about the founder: Prof. Okama Ekpe Brook is a conscious heartist, an International development
expert, policy adviser, scholar, activist, entrepreneur, model, dancer,
philanthropist, and author.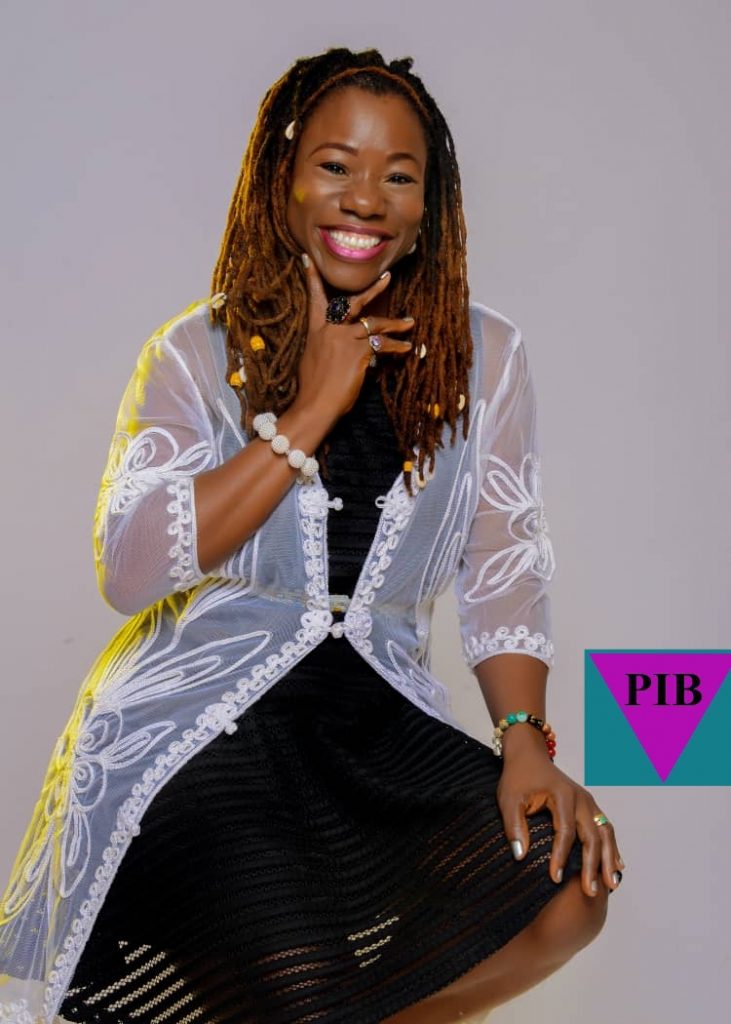 She is the founder and president of the
Africa Caribbean Heritage Alliance, ACHA, registered in the Sint
Maarten, Caribbean and Nigeria, Africa. https://www.afrocaribbeanalliance.org. She is happily married and
has three beautiful children. She is originally Nigerian and a
permanent resident of Canada.
She is a scholar with an MA in Development Studies and Public Policy,
a member of the Caribbean Studies Association, an Education Agent
at University of the commonwealth Caribbean, Jamaica and Consults
for AsombrosoX.
Okama began her international development career in 1996 working at the Alberta Research
Station, Lacombe, Canada as a research assistant before landing development jobs in Thailand
as gender adviser, in Lao PDR as CUSO Co-Operant Coordinator, in Sri Lanka as UNV Program
Officer, in Curacao as UNDP Liaison Officer and Government Senior Economic Adviser and in
Sint Maarten as Government Senior Policy Adviser on National Development planning and
Charlotte Brookson Academy of Performing Arts Innovation & Communication Coordinator. In
Nigeria, she was the Country Director for the ACHA/VOICE Innovation and Reconnection project,
an Oxfam in Nigeria and Netherland Ministry of Foreign Affairs supported initiative. She is
currently Vice President/Global Liaison, VOME Magazine, a USA based magazine helping to
transform Africa's economy through connections and partnerships with the Americas and the
Caribbean through features, tourism and positive reconnections.
The launching which lasted 1hour 30mints had the President of ACHA, Prof. Okama Brook chaired the meeting by welcoming everyone & stated the aim and objectives of the project launching… Prof. Okama had the privilege of introducing & inviting the Project Coordinator of the Voice Programme in Nigeria, in person of Mrs. Ijeoma Okwor for the opening remarks…
Mrs Ijeoma who spoke extensively on the deteriorating poverty situation in Nigeria, the high rate of youth unemployment and the need for all to work together to provide employment of Opportunities… Referring to the poverty situation in Nigeria, Madam Ijeoma shared link of evidence: https://www-cdn.oxfam.org/s3fs-public/file_attachments/cr-inequality-in-nigeria-170517-en.pdf.
The ACHA Executive Director gave her 10mints speech on the project launching…. According to Okama, "The Now Us Award: Celebrating Inclusion project provides us the opportunity to learn from our past innovations in project management using an inclusive lens to empower the youth, women and indigenous right holders. We tested this methodology and saw that it can effectively and efficiently support sustainable development from the community level upwards. We are now at the scale up level of this creative approach with a focus on human- centered innovations that are contextualized and relevant in Nigeria to empower and amplify the voices of right holders to participate fully in society and help them to influence policy dialogue. As we prepare to begin implementation of the Now Us Award program, funded by the VOICE Initiative o OXFAM in Nigeria and OXFAM Hivos (Netherland), we invite you to be part of the conversation, let's plan to make some noise." She concluded her speech as she invited 3 volunteers giving each 5mints to share their experiences in the last ACHA project.
The full names of the volunteer coordinators are written below👇:
Mike Maikumo Gideon _ Volunteer Coordinator for Karu Community.
Abdullahi Ado Bwari – Volunteer Coordinator for Bwari Community. But will be represented by Ibrahim Mohammed Aliyu.
Yusuf Abdulmalik Gambo – Volunteer Coordinator for Kuje Community.
Another guest speaker who spoke extensively at the event was Dr. Badewa T. Adejugbe-Williams, who applauded the organizers of the event, and encouraged them to keep up the good work, in touching the lives of both young & old in Nigeria.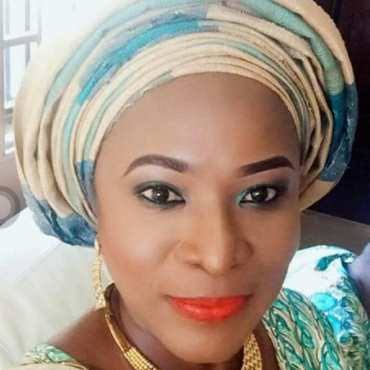 Dr. Badewa T. Adejugbe-Williams is an Educational Specialist and Therapist
(Educationist with core specialization in pupils with Disabilities), She's a Writer,
Director, Producer, Stage Manager, and Actress. She is currently the General
Manager of the Abuja Film Village International Ltd and also the founder of the
Royal School of Educational Therapy Foundation, a nonprofit that provides
therapeutic services for persons with neurodevelopmental disabilities and learning
disorders.
Dr. Williams is furthermore the Executive Director of the Nigeria Diaspora
Summit Initiative (NDIS), the Chair and Coordinator of the Nigeria Diaspora
Investment Summit (NDIS). Beyond these, she has chaired and served on many
technical and voluntary committees professionally as well as voluntarily
especially on diaspora related matters through the Nigeria Diaspora Alumni
Network (NiDAN) and for the presidency.
The project director, Mrs Aisha Barde explained in a 15mints speech on how the new project will be executed… There was room for questions & answers, as the meeting was ended by Emmanuel Oladele in a 10mints closing remark.
To be a part of THE NOW US AWARD project, visit: https://www.afrocaribbeanalliance.org