Members of the Nigeria Labour Congress has come into view as protesters to protest in solidarity with striking lecturers to the Lagos State Government Secretariat.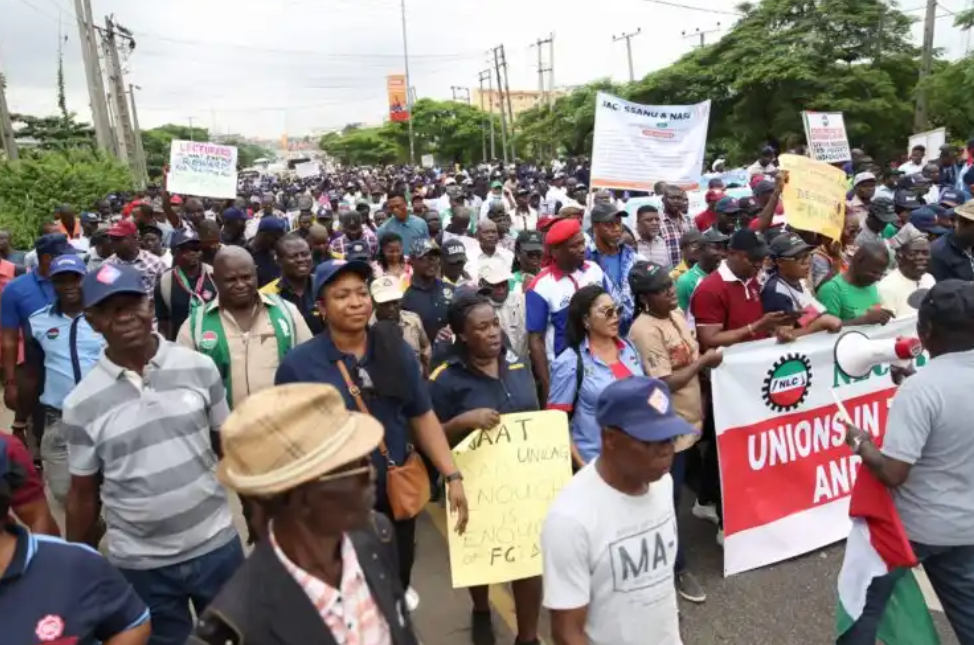 The protesters however arrived at the secretariat gate at exactly 11:30 am chanting "solidarity forever, we shall always fight for our rights."
The protesters carried placards with different inscriptions having Mrs. Funmi Sessi, Lagos state chairman of NLC, and Human Rights Activist, Barrister Femi Falana as the leaders leading the way.
Falana spoke to the security operatives at the entrance of the secretariat as he said "We are here on a peaceful protest to fight for the education of our children. We are here to deliver a letter to Governor Babajide Sanwo-Olu to help us submit it to President Muhammadu Buhari. We are here on a peaceful mission and for the future of our education and children."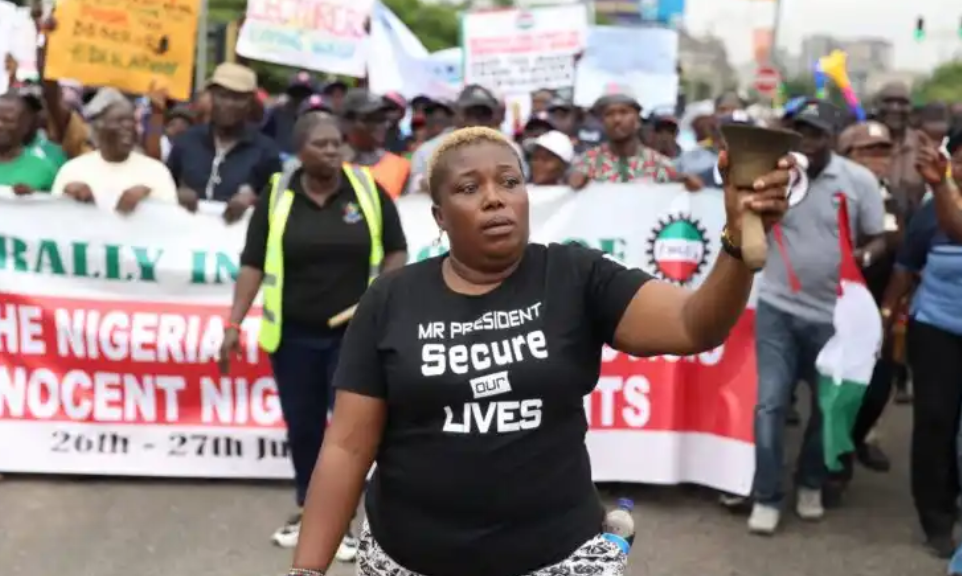 Sessi, Lagos state chairman of NLC also appealed to the police to remove the barricade at the secretariat so members of the congress can deliver the letter to the governor.