The Lagos State Fire and Rescue Service has recovered three male adult bodies and rescued 13 victims, four females and nine males, all adults suffering varying degrees of burns from the gas explosion that occurred last night. They were consequently taken to LASUTH and Gbagada Burns and Trauma Centre for treatment. They are responding to treatment.
The Director, Lagos State Fire and Rescue Service, Mrs Adeseye Margaret made the disclosure at the scene of the unfortunate incident which was reported at about 2235 hours on Thursday.

"A distress call was received from Opic Plaza, 28/30 Mobokaji Bank Anthony Way, Ikeja that a Gas Truck heading towards Ikeja reportedly exploded from a leakage which travelled through atmospheric conditions to meet an ignition point on the ground floor of the OPIC Plaza which houses a restaurant among other outlets resulting to Fire Outbreak".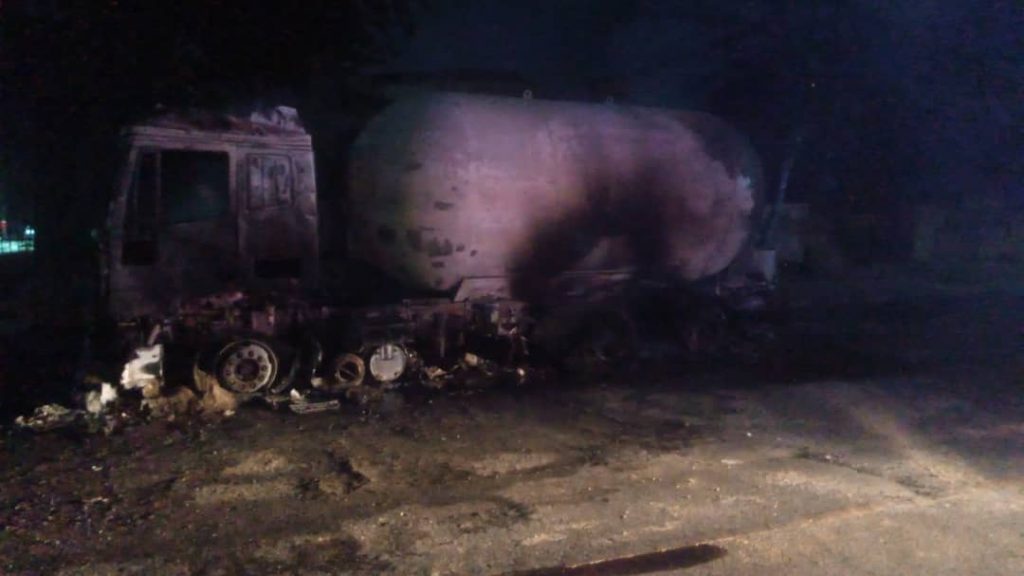 Adeseye informed that three Fire Engines and Crew were promptly detailed to rescue the situation and they completely put out the Fire at the incident scene.

She further explained that on arrival at the scene of the incident, the Firefighters discovered that not less than 25 vehicles of various brands including the Gas Truck and the rear section of the Plaza building was extensivly damaged by the resultant inferno.

She however concluded that Firefighting operations was concluded at 0030 hours Friday as comprehensive post Fire disaster investigation and assessment has begun in earnest.
Jamiu Dosunmu,
PAO, LSFRS