The Regiona narcotics Police in Thailand have arrested a Nigerian man and his girlfriend for alleged cocaine peddling.
The 35-year-old Micheal Ikenna, and his 25-year-old Thai girlfriend Nantana Chiewpanitch was arrested in a sting operation conducted by undercover cop who arranged to buy 10grams of cocaine on the 26th of March.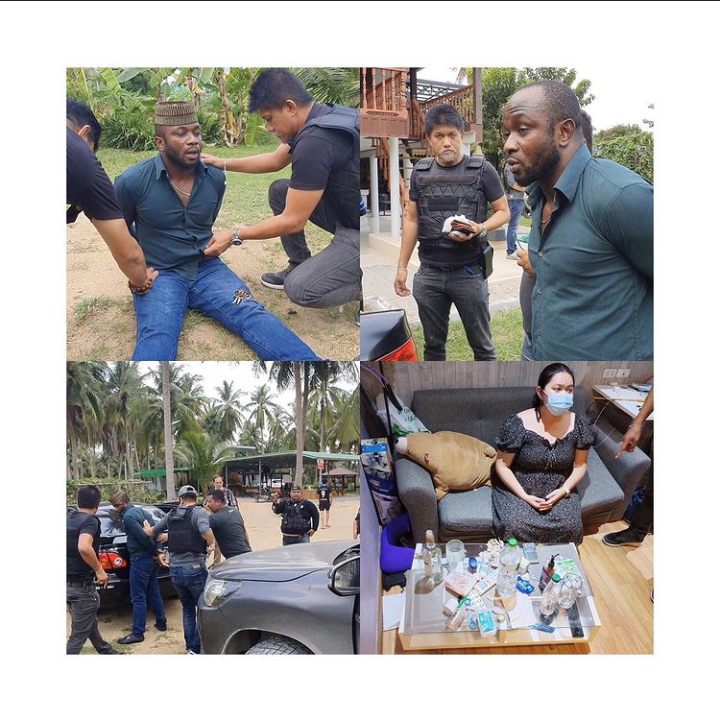 The Police officers during a search in their apartment discovered cocaine and hundreds of plastic bags use to package drugs for sale.
However, Michael Ikenna had claimed to be an exporter of dried dory fish to Nigeria but the cops said it was a shell company used to launder his drug money.