On Sunday the 7th of March 2021 can not be forgotten so easily as a female member of the Ikeja Harmony Lions club was made the Charter President of the Club.
It was an exciting day for Lion Elizabeth Essah as friends and family came out in large numbers to celebrate her new post as the Charter President of Ikeja Harmony Lions Club.
She couldn't contain her excitement as she was seen dancing round the hall after the certificate was given to her.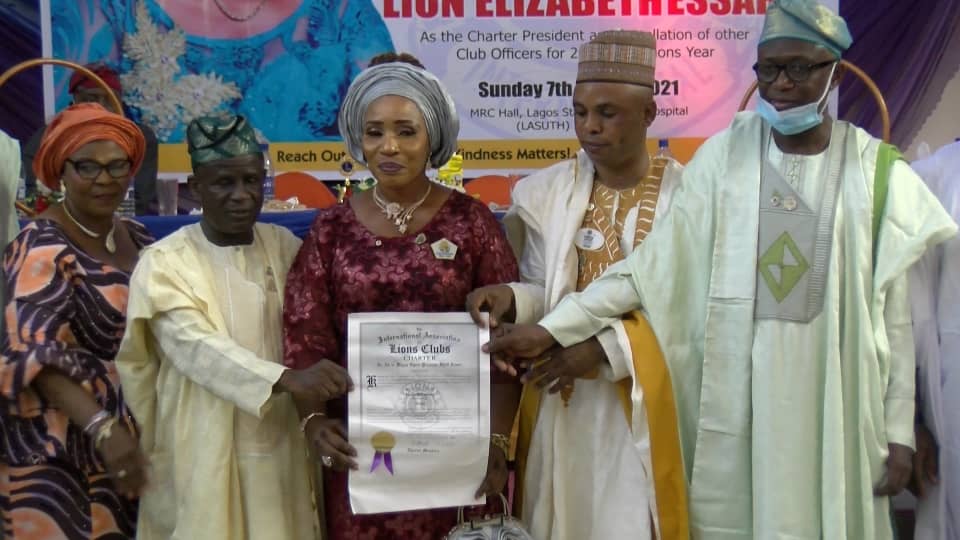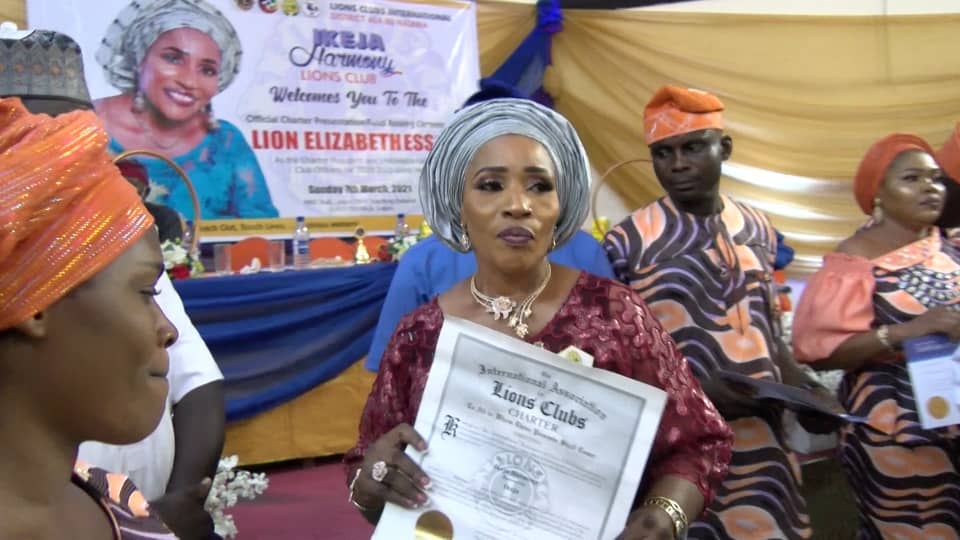 "I have always wanted to get to this post, I prayed and worked hard for this", Mrs Elizabeth disclosed to Priscimedia reporter during an interview session.
According to Lion Essah, "The task given to me is not an easy task but with God on my side and with the help of my wonderful team members, together we will scale through". She said.
Also appointed alongside Essah is two female Vice President, Lion Damilola Jimoh and Lion Titilayo Abubakar.
A Priscimedia reporter spoke with the DG of Lions Club Nigeria, DG Ademola Adesoye, MJF, NLCF, who said Lion Elizabeth Essah deserved to be Charter President. According to him, "Lion Elizabeth Essah deserve to be the Charter President because she's been very hard-working and passionate with her duties."
When asked if the club gets support from the government, He replied, "sometimes we get support from some government officials since the club is all about charity. We also collect monies amongst ourselves in form of monthly dues, in order to achieve the aim of the club" He said
Below are beautiful pictures of people that graced the occasion…
Congratulations Lion Elizabeth Essah, as a Charter President is appointed once in a lifetime…